Mo'vember Mo'tivation
It's that time again when millions of men across the world take up the Movember challenge, usually against the wishes of their partners. This year, due to everyone not venturing out as much, the need for the warmth of a tashe isn't as high up on our list as usual so we're taking part in 'Mo Your Own Way'.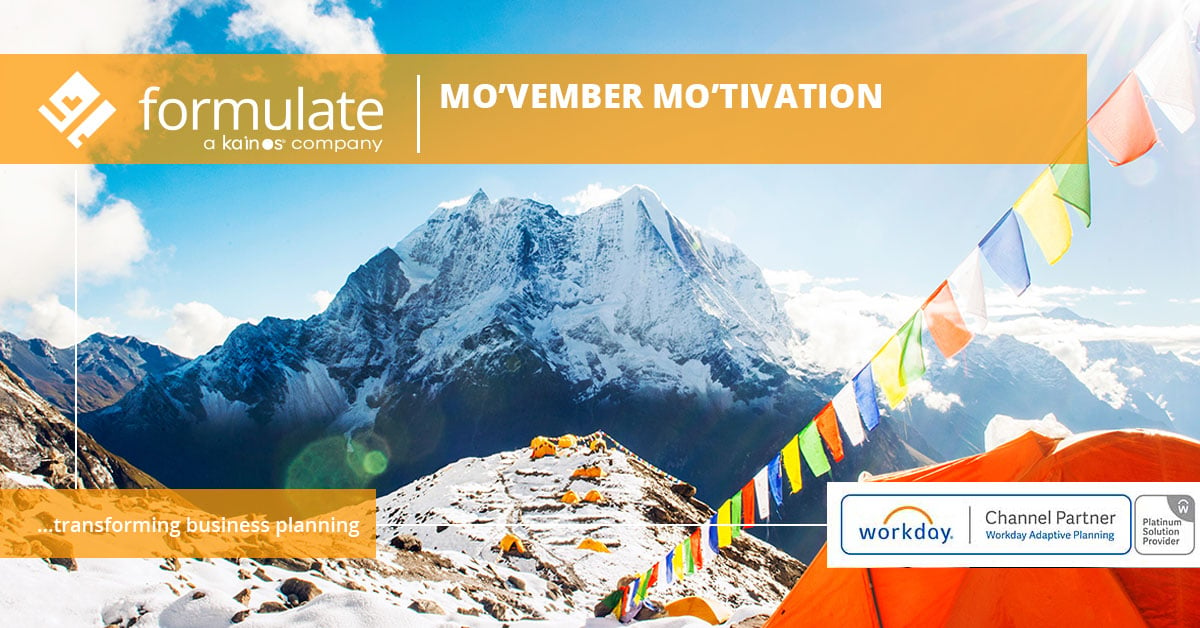 MO'VEMBER MO'TIVATION
This year, Stephen, Tom C, Tom S, Chris, Manuel, John, Andy, Mohit, Matthew, Kieran, Heather and Julian are becoming the Formulate Mo' Bros for the month. They are going to cycle the world's highest peak - to the summit of Everest, a total climb of 8,848 meters by the first of December. They won't be going to the Himalayas but will be cycling in their front rooms, garages, garden sheds and the streets and hills where they live.
Movember, held for the month of November each year involves growing a moustache to raise funds and awareness to fight prostate cancer and men's health issues.
You can support them here and follow their progress on their Strava page.


---
About Formulate
Formulate - A Kainos company are one of the leading UK and European partners for Workday Adaptive Planning (Adaptive Insights). We build and improve forecasting solutions for existing and new users of Workday Adaptive Planning. Our unique set of business pack solutions, alongside our extensive skills in finance, business and software deliver leading forecasting solutions.