Kynetec is a global leader in market research for animal health and agriculture. Kynetec helps companies around the world understand the dynamics of their marketplace, turning research into business opportunities - their customers include Bayer, Elanco and Zoetis. Employees work across the globe from Argentina and Brazil to Australia and the US.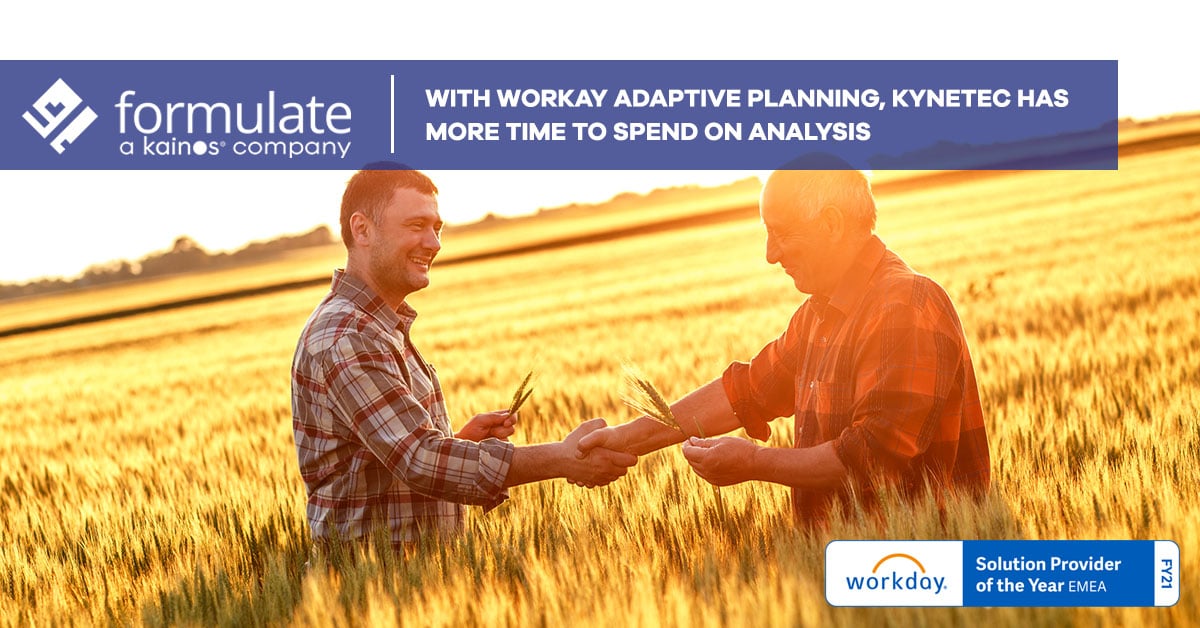 They wanted a tool that could scale with the company, provide a collaborative workspace, and link with NetSuite. They also needed to have data available on revenue and multiple orders at their fingertips, ready for analysis.
This case study explains the problems they faced and the benefits they've seen since adopting Workday Adaptive Planning.
The Challenges
In the days before Richard Mosely, Financial Planning and Analysis Manager and Campbell Smith, Director of Financial Planning and Analysis, joined the company, Kynetec relied on Excel. But the system quickly became confusing, and spreadsheets led to errors. Kynetec has a comprehensive product portfolio across five continents and sells at all levels of the market, so forecast modelling can be incredibly complex and time-consuming.

beNEFITS & Outcomes
Ability to perform fast searches and calculate revenue recognition accurately
Improved budget and forecasting
Better process for analysis
Cut down on processing time
Link with NetSuite

Read the full case study, find out the challenges they faced and what made Kynetec look for a solution to help with their budgeting and analysis.
---
About Formulate
Formulate - a Kainos company are leading UK and European partners for Workday Adaptive Planning. We build and improve forecasting solutions for existing and new users of Workday Adaptive Planning. Our unique set of business pack solutions, alongside our extensive skills in finance, business and software deliver leading forecasting solutions.