So what do you include in the payback calculation when looking at investment in automation? Commonly investment V returns in savings or added revenue over a period of time.
But it's often the soft intangibles like time savings, improved morale, attracting talent, or better decision making, which are tricky to put numbers against, but payback in spades. This article lists the 5 less common ROI contributing factors, which may not be on your radar when it comes to the decision to invest.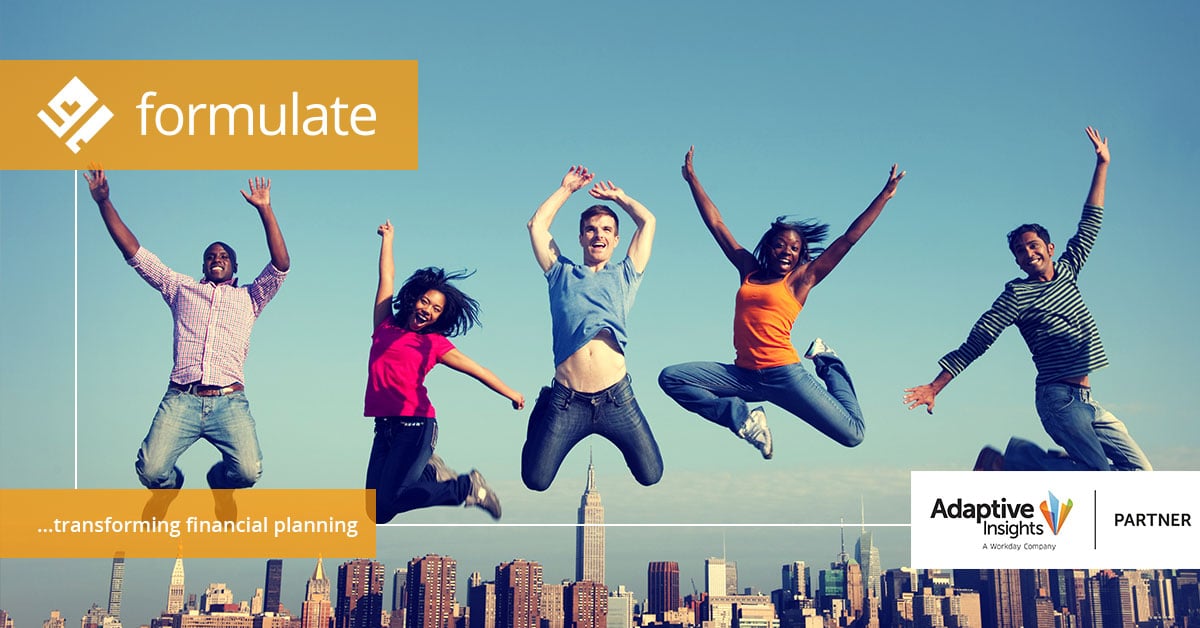 What can you put a price on?
It's much easier to calculate the return in direct revenue increases or savings which flow from investment in new systems or automation, it's far harder to put a number on other benefits.
So why bother calculating a number when it comes to payback? Well, I guess like any investment, you want to know if it's worth it! There are some very sexy apps and automation AI tech which can turn our heads and get us reaching for the chequebook, but there are so many other factors which can impact how much they return.
These here are our top 5 payback benefits which often can't be measured.
Priceless Benefits
The improvements realised using new software are often difficult for the business to put a price on. For example identifying risks earlier, or being in a position to grab an opportunity faster than your competitor. Or the impact of Improved communication and collaboration for better decision making. These are all less obvious gains our clients see when replacing Excel based planning with cloud systems Adaptive Insights. So we wanted to share the top 5 less known paybacks on software investment.
1. CATALYST FOR CHANGE
So often we avoid change because the upheaval means hard work. Both at home and in work we avoid the big projects because we can't face the mess, disruption and work involved in getting it done - we are creatures of comfort. So depending on whether you're a carrot or stick person it's the promise of better and more comfort or the pain of discomfort which drives you to tackle that project.
It's very easy to argue that you can make do and mend existing systems and solutions - we hear it all the time when CFO's consider the move from Excel. But reworking your spreadsheets doesn't change the way you budget or forecast or report. If you want people to contribute more or take ownership then you have to facilitate it. Doing things by the same process won't make change happen.New systems and processes make us ask questions both as individuals and as organisations. Common metrics are agreed and they can start new conversations across departments and divisions.
2. Competitive edge
The question is can you afford not to invest. if others around you are, or you want to stay ahead of the competition then ensuring your systems and processes are state-of-the-art will make sure you don't have to peddle harder to keep up.
It's not just speed and process that can give you an edge - its information. the ability to analyse faster or join your data silos together can mean the difference in taking a good or bad decision and being able to see an opportunity in the market others haven't spotted.
3. PROTECTING YOUR reputation
Businesses spend inordinate amounts of money on protecting their brand and reputation in the market place. This ensures that their customers, investors and position are secure and the remain attractive. Any dent to this and it can severely affect the company's ability to raise money or grow.
Systems are a way of protecting your ability to service customers more efficiently and improve their experience. But back-office processes like reporting and forecasting are critical to reputation. Error, especially in financial information can dent the reputations of companies and key individuals.
At the same time, badly managed software projects can also backfire. So when taking on a project to improvement executing it well is as important as the software itself. Well managed projects with good consultants, partners and resourced properly payback faster than the alternative.
4. Feel good factors
Morale is a very intangible thing which is extremely difficult to put a value against. Getting rid of repetitive drudge work; like juggling spreadsheets, or laborious data uploading releases your most valuable resource - people to do the stuff they should be doing, like thinking analysing and creating new ideas. Failing to update your systems means teams can feel unloved, and unmotivated. Leading to low morale and discontent, which is hard to manage, HR issues sucks up time and cost and that means productivity goes down. So investing in a better process can produce more value add from your people.
5. Attraction and retention
Being seen as a 'last century' business who hasn't invested enough in new processes and systems will damage the organisation's chances of attracting the right talent and holding onto them. These days competition is high for good people and people are an expensive asset, so use their time and talent for the right stuff. The cost of hiring is eye-watering.
Repetitive and mind-numbing process is the kind millennial's hate. They will expect easy, powerful, fast systems to do the heavy lifting, so they can make a difference. Automation is a way of investing in your team - and by positioning it as a change which values them, can tip a transformation project on its axis. Rather than a threat, it's a promise of a new lease of life. This message will excite the right people to work and stay with you - Payback!
---
EXPAND YOUR KNOWLEDGE BY ATTENDING ONE OF OUR FREE FINANCE EVENTS. ALL OUR EVENTS ARE HOSTED BY INDUSTRY EXPERTS AND PROVIDE A VALUABLE FACT FINDING OPPORTUNITY