Get the inside track on financial planning for growth with this free 30-minute webinar featuring unique insights from Adam Coxen and Al Eadie.
This unique webinar is aimed at Finance leaders, FD's and CFO's of growth companies looking for investment and will provide the inside track on forecasting.
This webinar covers both investment round demands and financial planning tools to ensure you can deliver what the company needs at the right time.
Webinar overview
This special Inside track webinar has been pre-recorded for your convenience and covers the topic of 'What finance Directors need to have in place to help them support their company, investors and stakeholders through high growth successfully.'
The webinar includes two guest speakers that provide invaluable insights and share their experience with the demands of forecasting in high growth environments and working with investors.

guest speakers
Adam Coxen - Investor, board ADVISoR and Entrepreneur
Adam has spent the last 20 years helping exciting companies achieve rapid growth. Adam has been through the journey himself as has set up his own companies, rapidly grown them and exited them. His great passion now is helping other companies through the journey of achieving high-level growth.
Adam specialisms and focus are:
- Entrepreneur/Investor/Advisor
- Tech/Telecoms/Construction focus
- M&A & Turnaround expertise
- Exits include Cloud Business, Zimiti, Blue Forest, Wavefinder, MFC Group
-Created >£50m of revenues across 5 businesses in the last 3 years, with 3 exits of >10x returns.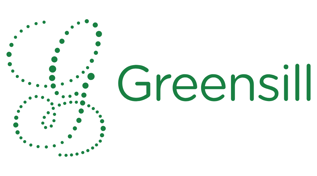 Al Eadie - ChieF Financial Officer UK, Greensill
Greensill is the market-leading provider of working capital finance for companies globally. They provide Supply Chain Finance around the world and use the power of financial markets to unlock capital on terms that fit the needs of their clients.
Al provides an insight into what Adaptive Insights has done for the organisation in terms of reporting and revenue forecasting. He also talks about how Adaptive Insights has reduced effort, the flow of spreadsheets, uploading, reconciliation and lead times and why he can now trust the numbers.
Latest technology
Included in the webinar are two demonstrations of Adaptive Insights by Chris Holbrook at Formulate, that provide a hands-on look and flavour of the solution.
Demo 1
Creating Multiple scenario's
Forecast accuracy - built-in checks and balances
Actual v Forecast - keeping numbers current
Demo 2
Basic planning
Multidimensional planning
Use of formulae
Reporting
Workflow functionality
---
EXPAND YOUR KNOWLEDGE BY ATTENDING ONE OF OUR FREE FINANCE EVENTS. ALL OUR EVENTS ARE HOSTED BY INDUSTRY EXPERTS AND PROVIDE A VALUABLE FACT FINDING OPPORTUNITY