Formulate bought by Kainos
Today is a huge day for Formulate. We have been acquired by Kainos, a leading Workday partner with its sights set of being the top partner worldwide. While this offers fantastic future potential and opportunity for us, I'd like to take a moment to pause and reflect over the last 5 years. I'm not normally one for gushing prose and praise, but today I make an exception!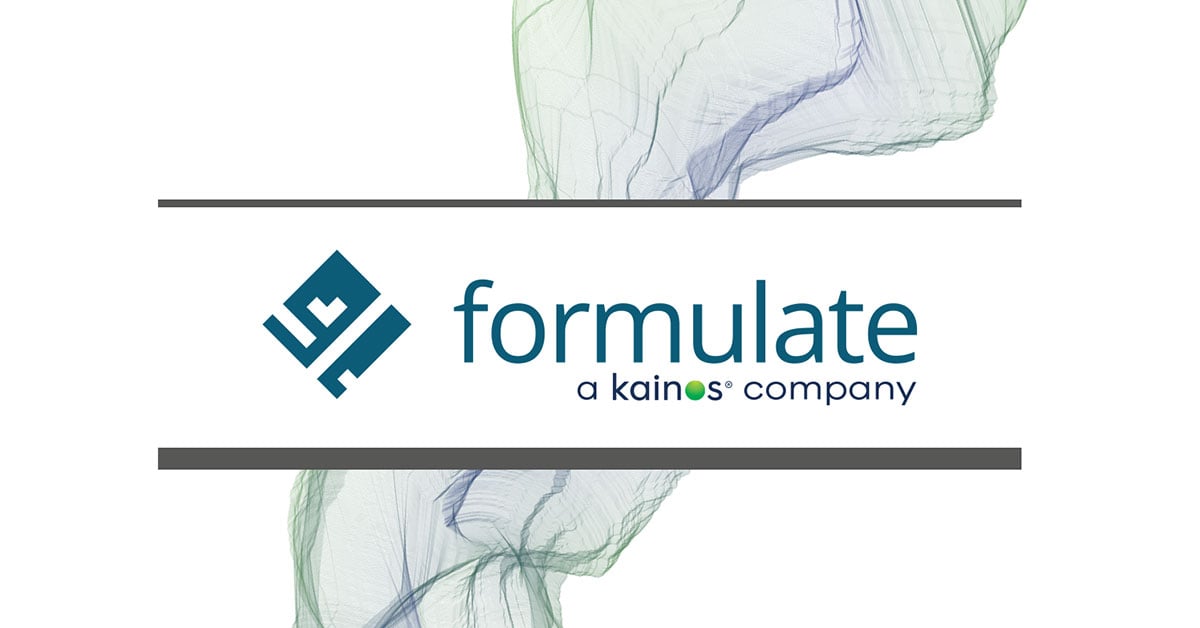 Formulate was formed in response to us identifying a growing demand for better forecasting and reporting solutions. It was formed by Charlotte Taylor, Chris Holbrook and me, and we simply wouldn't have done it without all of us having trust and being prepared to risk a lot from the start. Both Charlotte and Chis have been key in building Formulate into the thriving business it is today. Charlotte is a brilliant strategist and Chris can demo software like no-one I've ever met. After a couple of years two further key people came on board, Julian Page and Ian Derbyshire. Running Sales and Delivery, they too, are critical to the business. Again, we would not be here without them. As a team we have been unstoppable, thank you guys. Working with you every day is a pleasure.

Along the way we have built the best team I've ever worked with. We have a great and growing team of consultants supported by a sales and marketing team that have made magic happen. We've doubled in size every year and have no intention of stopping. I hope all of you have enjoyed getting here as much as I have.
We've also accumulated over 120 customers and counting, from the very large to the very small, from advertising agencies to chicken farms. We have some great relationships with many of them, and many are kind enough to share their kind words with us and our prospects. Clearly without customers we are nothing. We look forward to delivering Adaptive Insights to you for years to come. Peter Fredericks and Jonathan Buckle, then of Formaplex, were our first customer. Thank you for placing your trust in us and starting our journey.
Looking to the future, we could not have picked a better company than Kainos. Their people and values match ours perfectly. It will be a great combination. I will continue to head the team as Adaptive Global Leader, and the full team remains in place. We look forward with genuine excitement to delivering to both new and existing Formulate and Kainos customers and look forward to working with our new colleagues. If you want to join us, get in touch, we are hiring!
The journey continues – we and Kainos have ambitious plans to grow the business, so we will be busier than ever. Thankyou to everyone involved in getting us to today. We look forward to continuing to work with you all.
---
About Formulate
Formulate - a Kainos company are leading UK and European partners for Adaptive Insights. We build and improve forecasting solutions for existing and new users of Adaptive Insights. Our unique set of business pack solutions, alongside our extensive skills in finance, business and software deliver leading forecasting solutions.