Financial forecasting is what drives and impacts your growth is the intelligence which can put you ahead.
Sometimes smaller organisations can believe the big 'corporates' are cutting edge when it comes to planning. The truth is, many are still existing on spreadsheets like most other businesses.
So here are some top tips on how financial forecasting well can get you ahead, make you more agile and save you valuable time with limited resources.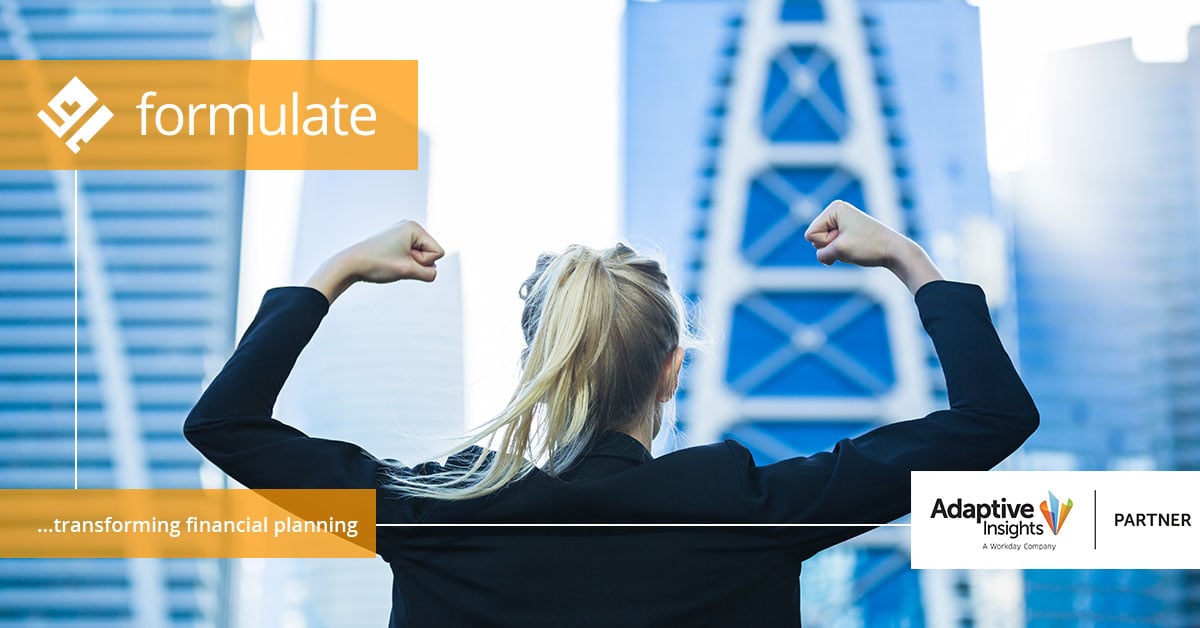 Helping you forecast
Financial forecasting is about helping you see what is going to happen in your business, based on data and assumptions. Access to data and many variables are difficult to model easily. But this is so common today as types and sources of information become more available. The trend to grow through acquisition and access to new markets and channels to sell through all adds to the need to forecast more.
1.What drives the need to forecast more?
Rate of growth
The rate of growth, both in percentage and speed will affect how regularly you need to forecast.
Complexity
More people, more company entities, adding new products and services to the mix or trading in new countries all add layers of complexity. All these potential variables can be hell to model in Excel, and this is where a lot of growing companies come unstuck.
Cash flow is crucial for a fast growth company. Having an eye on where working capital is tied up, and having visibility of peaks and troughs is crucial, and a good forecast will give you that.
Budget v Forecast
Budgets, on the other hand, are a one-off - how much you will spend to get a set revenue? What if you hit your revenue target within 6 months of setting it. Or an opportunity to expand arises. Business isn't static, and budgets don't account for change, so they aren't very useful to smaller SMB growing companies.
2.It's a learning curve
When you are young, you haven't years of historic data to rely on. Larger companies can make assumptions which are based on fact. Whilst SMB are 'guessing'. This means learning the key variables. Month on month data can add detail to the picture. This means more regular forecasting can make use of this valuable information to add insight.
You might be surprised to learn that many CFO's in larger organisations don't know what drives their business. Largely because they are so removed from the rest of the business, are buried in the everyday and are relying on historic information. Why is this? Well, we can often blame faced paced jobs, lack of time and too many other priorities, but let's be honest, sometimes it's the tools and processes which have the biggest impact.
3.What's taking all your time?
People
Managing people is time-consuming. Smaller company finance teams tend to be smaller and less people means less management, training and recruitment. However that means fewer people doing the work.
Processes
Keeping processes streamlined and simple can mean getting more done in less time. Many larger companies have layers of more beaurocratic processes whilst smaller companies can exploit the latest software tools and adopt them faster to make change happen.
Tools
Tools are becoming more affordable and accessible to smaller companies. Cloud infrastructure has made planning tools more accessible. Adoption is easier to make happen with fewer people and less entrenched processes.
4.Don't think small
There are many FD's in many different smaller companies are investing in modern planning tools to give them the power to forecast 'what if's' easily giving them fast access to information to drive better decision making.
Allecra Therapeutics - 300+ employees. Andrew Smith knew Excel was being used beyond what it was good at, and built his own models using Adaptive Insights.
Zest / HAG - Less than - 100+ - Anthony Ridgeway now uses Cloud planning tools to provide visibility to the board on what drives profitability so they can plan and make better decisions on product mixes, hiring and strategic decisions.
Kingfisher beer - Acquiring heavily Kingfisher is building a portfolio of brands and now needs to forecast more flexibly and manage multiple entities.
KRM22 - Even before trading they knew they were going to be acquiring and that meant good planning with full visibility and all their data in one place.
5.Practice what you preach
So many smaller companies, especially around tech innovation are educating their audiences on moving into more cutting edge solutions. Yet when it comes to finance so much is old school. The ability to forecast faster, and have all your checks and balances automated removes the drudge work associated with spreadsheets and moves you into a space where you can properly analyse and provide insight. So rather than spending hours and days defending reconciling and uploading you can do the thinking you and your team were hired for.
---
EXPAND YOUR KNOWLEDGE BY ATTENDING ONE OF OUR FREE FINANCE EVENTS. ALL OUR EVENTS ARE HOSTED BY INDUSTRY EXPERTS AND PROVIDE A VALUABLE FACT FINDING OPPORTUNITY
---
About Formulate
Formulate are UK partners for Adaptive Insights. We build and improve forecasting solutions for existing and new users of Adaptive Insights. Our unique set of business pack solutions, alongside our extensive skills in finance, business and software deliver leading forecasting solutions.
Formulate are the largest dedicated European Adaptive Insights Partner
We build planning solutions that deliver value fast
Accountancy qualified consultants deliver across Europe
Pre-built solution packs get you up and running fast
Integration specialists can connect your data from any system
Managed delivery using our Agile for Adaptive methodology ensures successful projects from start to finish with support all the way