Formulate has been shortlisted as Vendor / Client Finance Transformation of the Year for it's proven world-class service and delivering outstanding results.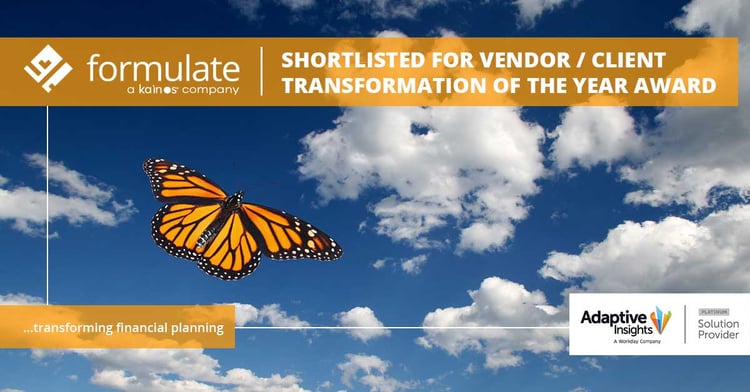 This award recognises the solution-providers redefining the standards for strategic partnership evidenced through world-class service and outstanding results. The winner will be a supplier of hardware, software and/or advisory services that has enabled a client to achieve significant business success in the past 12 months through the use of its products and services.
Our transformational entry
For this case study based award entry, we focus on the transformational products and service that Formulate implemented for LendInvest, the UK's leading online property finance marketplace.
As part of the award entry, we interviewed Imran, Khan, head of financial planning and analysis, who tells us in his own words the transformational journey that LendInvent has been on with the support of Formulate and Adaptive Insights.
During the interview with Imran talks to Formulate openly about why and how they needed to transform their finance department and how Formulate and Adaptive Insights has transformed the way they work.
"We are absolutely delighted to have been shortlisted for this award. It highlights our complete focus and commitment to providing world-class products and services to our customers and delivering transformational results."

Stephen Hambling, Adaptive Insights Global Lead, Formulate - A Kainos company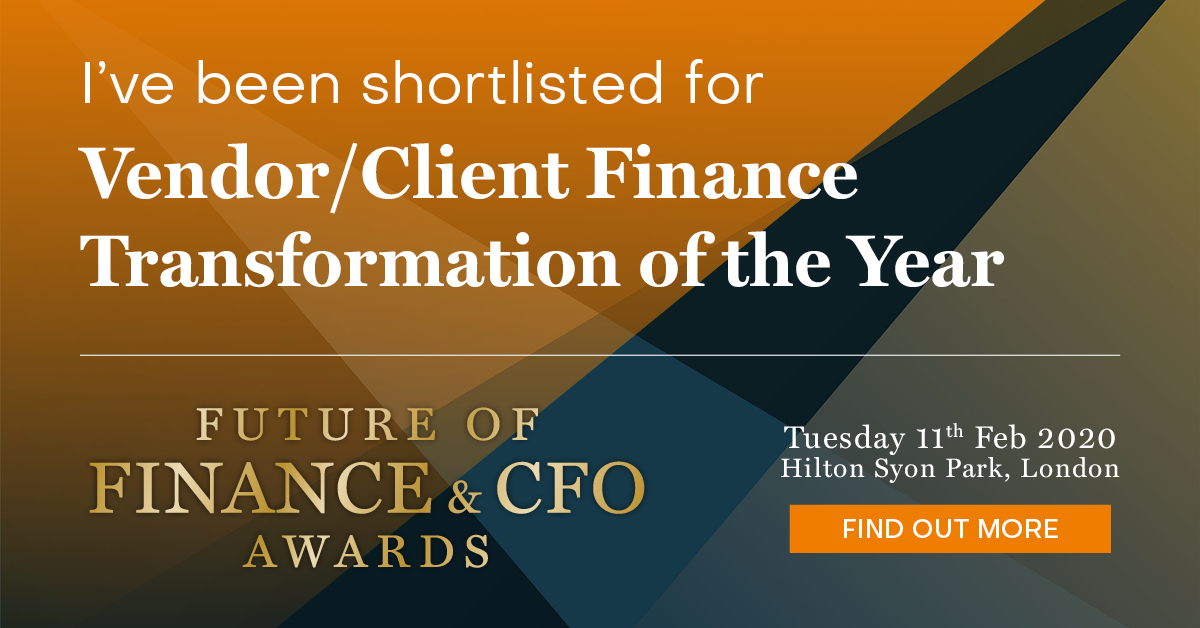 About the Awards
The awards take place at the Future of Finance & CFO Summit 2020 taking place from the 10-12 February at the Hilton Syon in London. The event provides a unique opportunity for like-minded finance professionals to get together and address the role revolution for finance and create a vision for the future.
The event includes:
A full day of exclusive finance best-practice workshops
Over 70+ expert speakers delivering inspirational presentations, exciting panel discussions and collaborative discussion groups
The CFO Summit – a strictly invitation-only opportunity to discuss topics at the highest level of the finance agenda
The Women in Finance Breakfast Reception & opening keynote panel discussion
For the first time… The Future of Finance Awards! Honouring, recognising and promoting the individuals truly making a difference
---
About Formulate
Formulate - a Kainos company are leading UK and European partners for Adaptive Insights. We build and improve forecasting solutions for existing and new users of Adaptive Insights. Our unique set of business pack solutions, alongside our extensive skills in finance, business and software deliver leading forecasting solutions.