eBook - Nine Reasons You Should Stop Using Spreadsheets
Spreadsheets can be heaven for some tasks. It's not that spreadsheets aren't great - they are. But, let's face it, spreadsheets break down if you're trying to rely on them systematically to gather data from across the organisation, roll up departmental plans, or do complex, collaborative planning.
In our latest eBook, we have rounded up the nine most common problems when using spreadsheets for financial planning.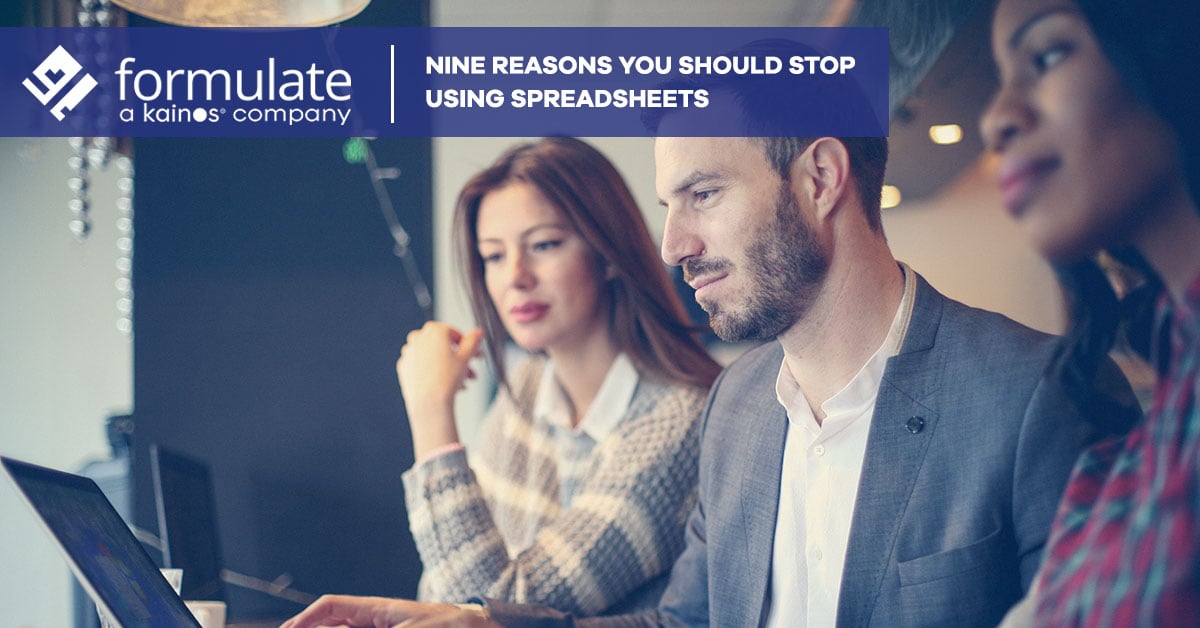 A volatile economy demands a smarter approach to financial planning and analysis (FP&A). More and more finance professionals are discovering that manual spreadsheet-based planning just doesn't let you go there.
Trying to force it to do so is like trying to use a hammer to build an entire house. It's helpful, but you're going to need some other, more robust tools as well.
This eBook is about why you should stop using spreadsheets and use something more powerful - FP&A in the cloud. It's based on our experience of helping over 400 midsize and enterprise companies escape the chaos of infinitely interlocking spreadsheets, cascading scenarios, formula clash and unseen errors.



Navigating An Uncertain Future
Around the world, CFOs and business managers use spreadsheets to handle the annual planning cycle, manage budget allocation, forecast income and expenditures, and produce reports. But using disconnected spreadsheets for forecasting, budgeting, planning, and reporting creates all kinds of issues:
You waste weeks every year manually consolidating a mass of individual
spreadsheets
You can't easily model potential future scenarios or answer what-if questions
Measuring actual spend against the plan is a significant chore
Your talented finance staff spends too much time on low-level, non-value-add
activities
You may never catch the errors that plague your plans, forecasts, and budgets
The bottom line is that you're spending huge amounts of time, energy, and resources
fighting against a tool that wasn't designed to do what you need it to do.
Included In This eBook:-
FP&A In The Cloud - The Next Steps After Spreadsheets
Are You In A Spreadsheet Nightmare?
Nines Reasons You Should Stop Using Spreadsheets
Top Three Spreadsheet Disasters
Escape To The Cloud
Better For You, Better For Your Business
The Courage To Make The Move