For many CFO's and finance professionals 2020 will be the year of digital transformation, however, it can become overwhelming knowing where to start.
In our latest eBook Formulate has provided an immediate, actionable plan to help you get started, stay agile, get internal buy-in and stay ahead of the competition.
Finance leaders need to be pro-active and ready to change. With the need to stay agile and one step ahead of the competition organisations need to constantly look at how they can empower employees, increase customer engagement, optimise operations and transform their products or services.
Growth and complexity are demanding more analysis and insight from forecasting, and increasingly companies are making the decision to move on beyond Excel to native cloud solutions which are faster, more agile and easy to deploy.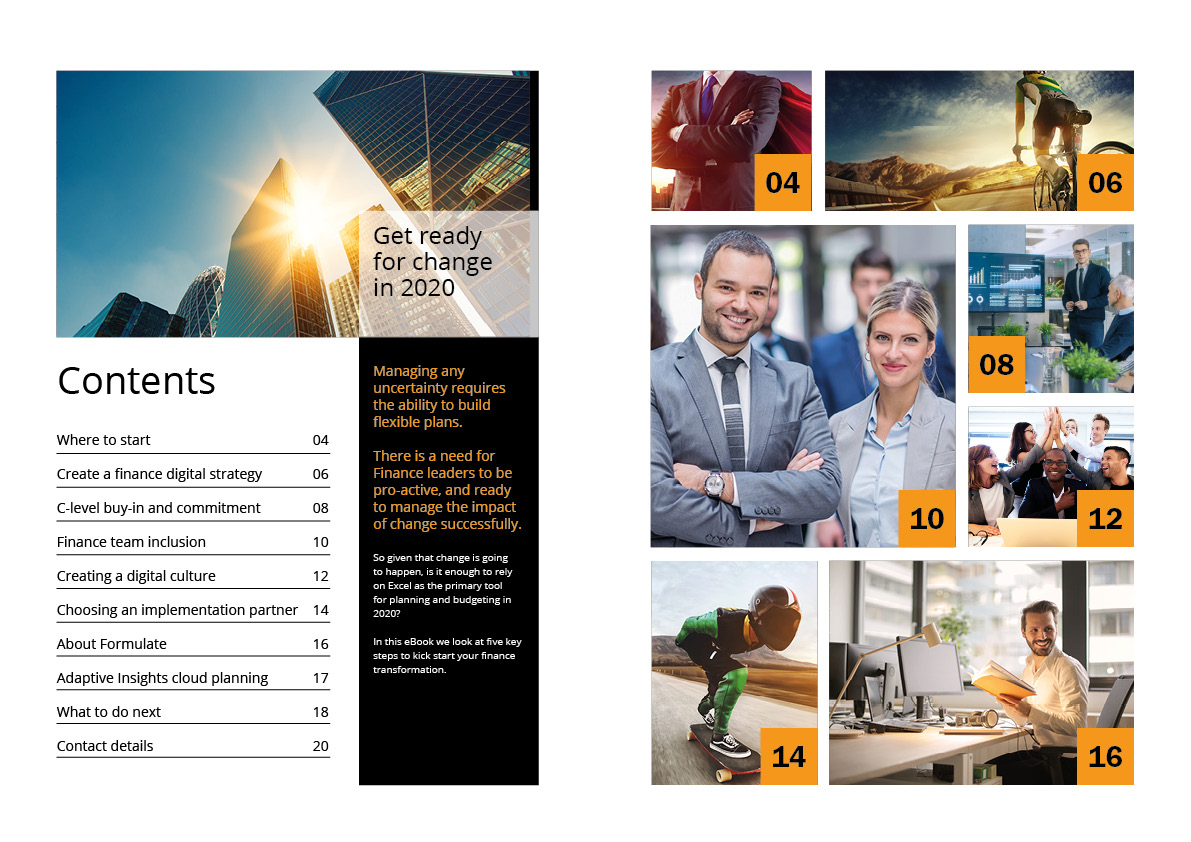 this ebook
In this eBook we look at five key steps to help you kick-start your finance digital transformation in 2020.
Included in the eBook:
Where to start
Creating a finance digital strategy
C-level buy-in and commitment
Finance team inclusion
Creating a digital culture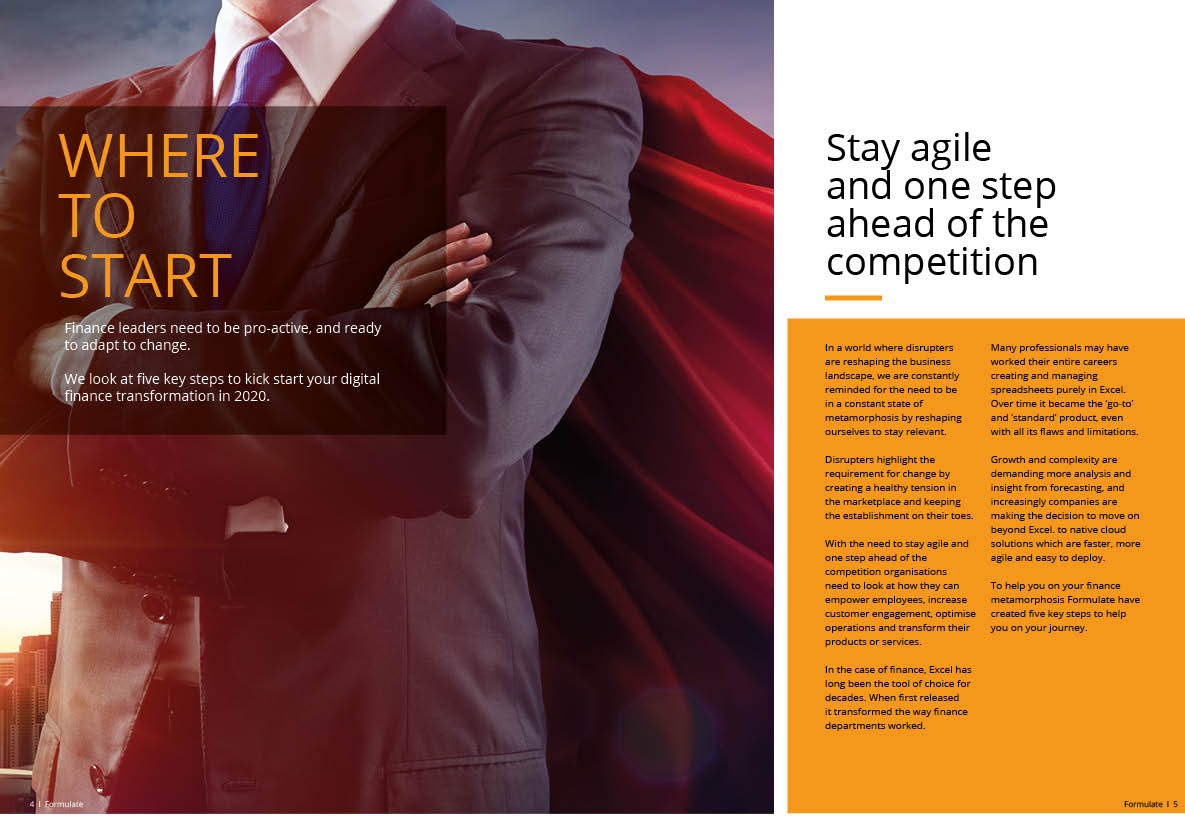 ---
About Formulate
Formulate - A Kainos company are leading UK and European partners for Adaptive Insights. We build and improve forecasting solutions for existing and new users of Adaptive Insights. Our unique set of business pack solutions, alongside our extensive skills in finance, business and software deliver leading forecasting solutions.