As we come out of COVID-19 and enter a new business landscape finance leaders need to be able to make changes on the fly and be ready with an answer when asked.
In our latest eBook Formulate has created a best practice guide, including key survey findings, forecasting frequency and actionable tips to support decision making.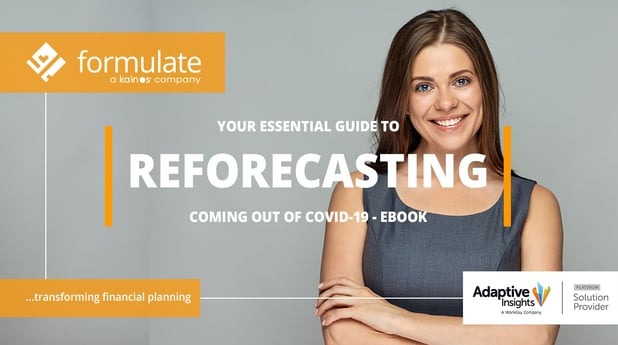 The outbreak of COVID-19 has shaken business and societies across the world by causing unprecedented disruption, loss of life and an uncertain financial environment.
Such has been the impact of COVID-19 that products, services and whole industries that were once successful have been taken to the edge as customer buying habits and motives have dramatically changed due to enforced and personal quarantine.
While the sudden shift in consumer spending habits has negatively affected a significant amount of industries, we have also seen a high demand products and services that enabled working, education, eating and entertainment from home.\
Navigating an uncertain future
Whether your organisation has been positively or negatively impacted, what is clear is that pre COVID-19 revenue, headcount, hiring, opex, and capex forecasts, will have become obsolete.
As quarantine restrictions are relaxed and we venture into a new business environment organisations need to be more agile than ever. Leaders need to reassess their business in the marketplace and see COVID-19 as the catalyst to make strategic change.
For many CFOs and their teams, navigating an uncertain future requires up-to-the-minute, data-driven forecasting that can be done monthly, weekly, or even daily.
Every aspect of a businesses performance needs to be transparent and readily available with accurate and real-time insights that support critical decision making.
So how can businesses prepare?
Frequent forecasting helps, however, traditional forecasting is time and resource hungry with an abundance of data inaccuracies.
In this eBook, we provide key survey findings, actionable tips, best practice and how to achieve rolling forecasts.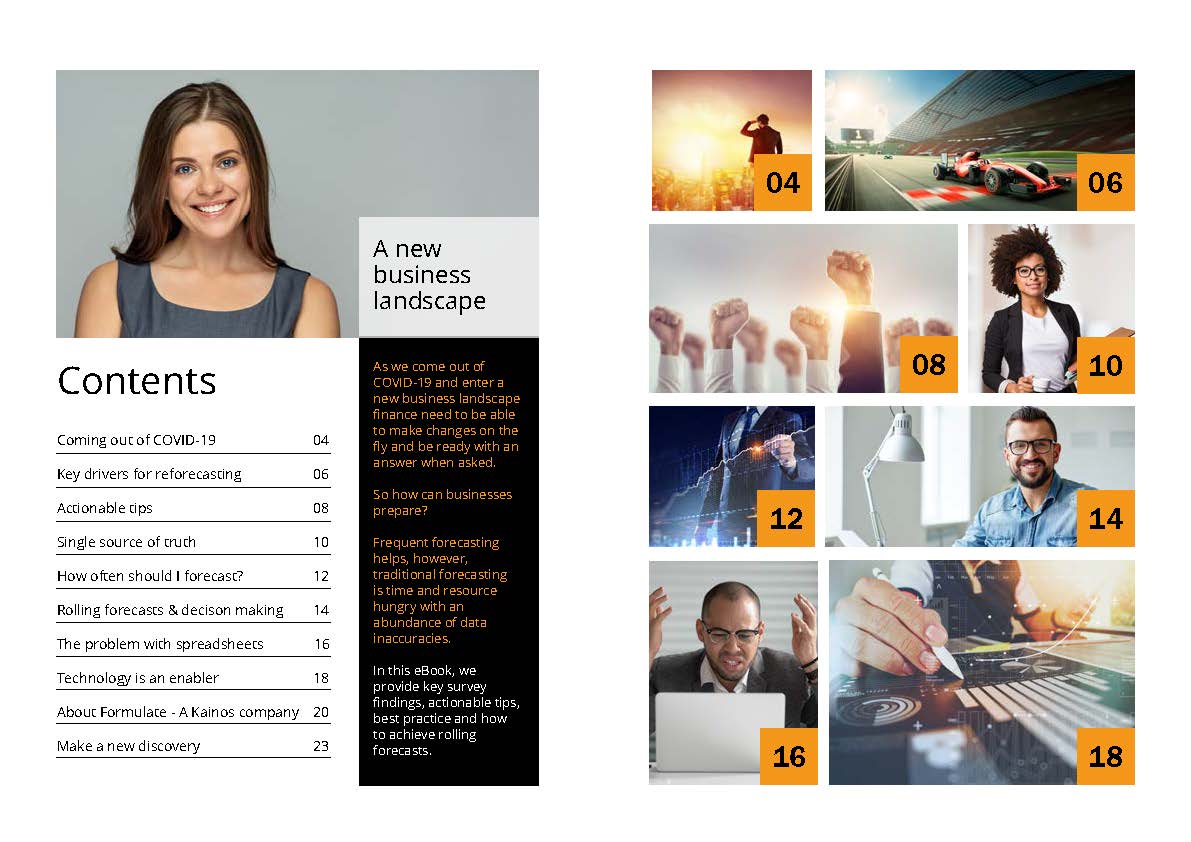 this ebook
Included in the eBook:
Coming out out COVID-19
Key drivers for reforecasting
Actionable tips
Single source of truth
How often should I forecast?
The problem with spreadsheets
Technology as an enabler
---
About Formulate
Formulate - A Kainos company are one of the leading UK and European partners for Workday Adaptive Planning (Adaptive Insights). We build and improve forecasting solutions for existing and new users of Workday Adaptive Plannings. Our unique set of business pack solutions, alongside our extensive skills in finance, business and software deliver leading forecasting solutions.