Formulate Customer Day
A great day of learning, sharing and networking.
Our annual customer day was a real triumph. Over 25 companies attended to get some deeper understanding of Adaptive Insights and how they can get the best use of the software in their businesses.

The day started with an overview from Stephen Hambling MD of Formulate, providing a partner view of Adaptive / Workday initiatives. As well as some insight into how different customers were utilising Adaptive to gain real insights and advantage.
Adaptive Insights Forum Launch
We also launched our Adaptive Insights Forum on LinkedIn to provide a place to share, learn, ask questions and network with other users. We'll be posting useful hints tips as well as invites to webinars and training events when available.
Specialist Interest Groups
The room then split into specialist interest groups around Integration, dashboards, Office Connect and Customer Journey.
The most popular of which proved as always to be Office Connect. Most of our clients use this great tool which allows you to build your models in Adaptive with all the checks and balances you need and push the results into any Microsoft office application as a report. We'll be running some customer webinars around topics of interest, so let us know what you'd like to learn more about.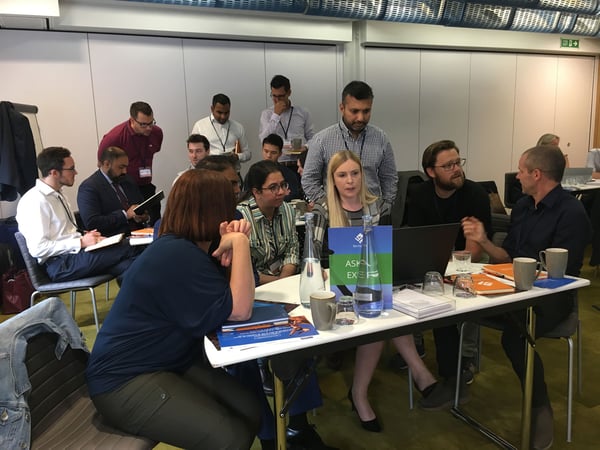 Hints & Tips and Training
The afternoon was devoted to a hints and Tips session with Chris Holbrook our senior consultant, which we've shared on the Adaptive User Forum.
It is always a popular session with reminders on how to manage your admins and a few useful shortcuts.
We also polled the attendees on their experiences of Adaptive training, it's usefulness, format and training customers would like to have offered such as specific interests and classroom-based. We'd love to hear your views so fill in our short Training survey.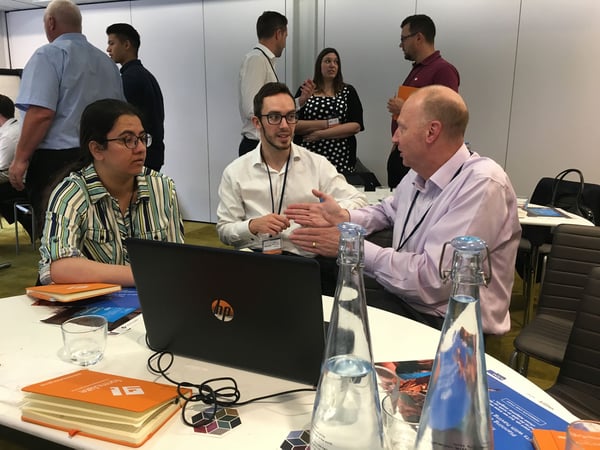 Adaptive insights Rollout and customer journey
A lively discussion was had on how to rollout Adaptive to the business. With some great shares from the delegates on getting buy-in from the business, communicating and training within the finance team. we'll be doing a series of blogs and webinar to follow up on this topic, which is a big area of interest for many customers.
The Customer Journey is a new initiative from Adaptive Insights to help customers build their own roadmap for developing the use of the software in their businesses. It allows you to see what you've completed and where you plan to go next in building out your solution. Want to know more, get in touch with Charlotte Taylor who'd be happy to run through your customer journey with you.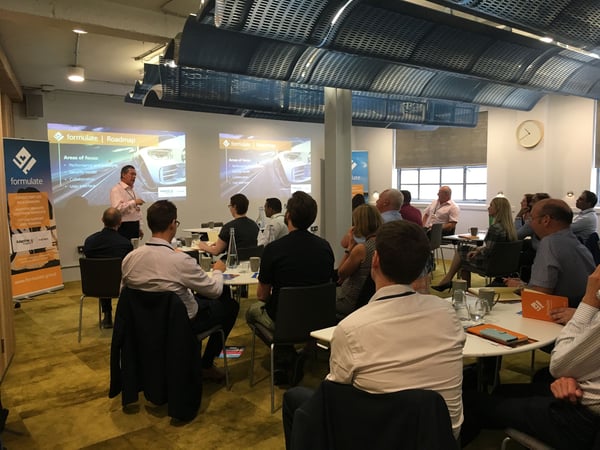 forthcoming customer events
We hope to meet you all at our next customer event in the new year, or at the forthcoming Adaptive Insights Roadshow on 11th October in London.
We always welcome customers attending our 'Let's talk finance' lunch events, where you can meet and discuss top finance topics of the day with other CFO's. We also really welcome sharing your story of adopting cloud planning and implementing Adaptive into your business. If you'd like to share yours as a case study then get in touch with our marketing department.
---
EXPAND YOUR KNOWLEDGE FURTHER BY ATTENDING ONE OF OUR FREE FINANCE EVENTS AND WEBINARS. ALL OUR EVENTS ARE HOSTED BY INDUSTRY EXPERTS AND PROVIDE A VALUABLE FACT FINDING OPPORTUNITY
---